The Best Aesthetic Treatments That Help Firm Sagging Jowls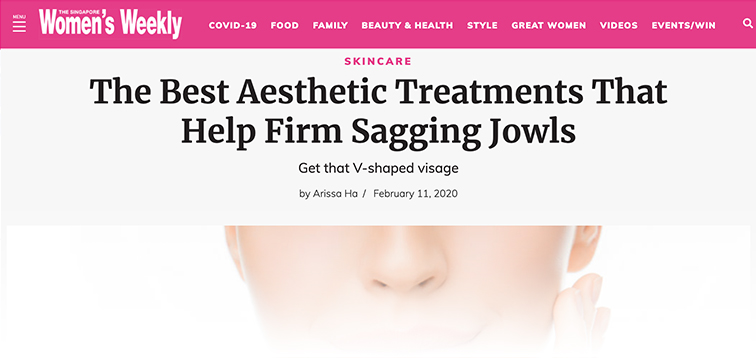 As we age, gravity takes over and jawlines which were once firm and taut might show signs of sagging. While we firmly believe in ageing gracefully, there should be no shame in wanting to look like J.Lo when we hit 50 years old either.
Aesthetic treatments like the ones featured below are minimally invasive, and best done when the first signs of ageing shows. They can help address and delay signs of skin ageing like loss of volume, firmness and skin elasticity.
Profhilo is a relatively new treatment that is available in Singapore even though it has been popular in Europe for the last two years. "Profhilo is almost like a cross between fillers and skin boosters," comments Dr YZ Tan of Mizu Aesthetic Clinic. "It's a bio-remodelling injectable which induces collagen synthesis." This cosmetic injection is most suitable for people with dry, crepey skin and would be injected on five points on each side of the face to improve volume and hydration.
Written by Arissa Ha
Source: https://www.womensweekly.com.sg/gallery/beauty-and-health/skincare/the-best-aesthetic-treatments-that-help-firm-sagging-jowls/